Lance Davis
Deputy Regional Director,
Australasia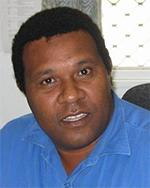 Lance Davis's career as a Security Specialist commenced in 1998 when he joined Oil Search at Hides Gas Field as a Security Supervisor. Throughout his employment with Oil Search, he has operated and managed all of every aspect of Oil Search's security portfolio in PNG.
In early 2010 he was seconded to the PNG LNG Interface team where he assisted with all aspects of the onshore pipeline construction for the PNG LNG Project.
In October 2012 he was appointed to the position of PNG Security & Emergency Services Coordinator responsible for directing and leading the development, implementation and monitoring of the Assets security and emergency management function in compliance with Corporate HSES requirements across all OSL activities and operations in Papua New Guinea.
He was also engaged by PNG Police Force to conduct an overall security risk assessment for the Pacific Games held in PNG in 2015.
In 2015 he resigned from OSL to join Repsol as the Country Security Manager responsible for security within all Repsol operations in PNG and in May 2017 his responsibilities extended to managing the Community Affairs functions within the business.
In August 2018, he returned to Oil Search as the Security Superintendent responsible for Managing all Security functions in Oil Search Field Operations which includes Hides Gas Field, Kutubu, Agogo, Moran, Gobe, Kopi and Kumul Terminal.