CISA Launches Campaign to Reduce Risk of Ransomeware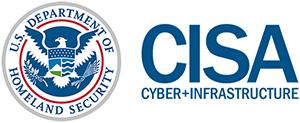 The Cybersecurity and Infrastructure Security Agency (CISA) announced the Reduce the Risk of Ransomware Campaign today, a focused, coordinated and sustained effort to encourage public and private sector organizations to implement best practices, tools and resources that can help them mitigate this cybersecurity risk and threat.
Ransomware is increasingly threatening both public and private networks, causing data loss, privacy concerns, and costing billions of dollars a year. These incidents can severely impact business processes and leave organizations without the data they need to operate and deliver mission-critical services. Malicious actors have adjusted their ransomware tactics over time to include pressuring victims for payment by threatening to release stolen data if they refuse to pay and publicly naming and shaming victims as secondary forms of extortion.
"CISA is committed to working with organization at all levels to protect their networks from the threat of ransomware," said Brandon Wales, Director (Acting) of CISA. "This includes working collaboratively with our public and private sector partners to understand, develop and share timely information about the varied and disruptive ransomware threats. Anyone can be the victim of ransomware, and so everyone should take steps to protect their systems."
In this campaign, which will have a particular focus on supporting COVID-19 response organizations and K-12 educational institutions, CISA is working to raise awareness about the importance of combating ransomware as part of an organization's cybersecurity and data protection best practices. Over the next several months, CISA will use its social media platforms to iterate key behaviors or actions with resource links that can help technical and non-technical partners combat ransomware attacks.
CISA established a new one-stop resource at cisa.gov/ransomware. On this page, interested partners will find four categories of ransomware resources:
- Alerts and Statements: Official CISA updates to help stakeholders guard against the ever-evolving ransomware threat environment. These alerts are geared toward system administrators and other technical staff to bolster their organization's security posture.
- Guides and Services: Tips and best practices for home users, organizations, and technical staff to guard against the growing ransomware threat.
- Fact Sheets and Infographics: Easy-to-use, straightforward information to help organizations and individuals better understand the threats from and the consequences of a ransomware attack.
- Trainings and Webinars: This information provides technical and non-technical audiences, including managers, business leaders, and technical specialists with an organizational perspective and strategic overview.
Many of the resources on this webpage were developed in collaboration with industry and interagency partners, such as:
- CISA and Multi-State Information Sharing and Analysis Center (MS-ISAC) Joint Ransomware Guide;
- CISA, Federal Bureau of Investigation (FBI), and Department of Health and Human Services (HHS) Joint Cybersecurity Advisory on Ransomware Activity Targeting the Healthcare and Public Health Sector;
- CISA, FBI, DHS Homeland Security Investigations, and U.S. Secret Service recorded video discussion on Trends and Predictions in Ransomware from the 2020 CISA National Cybersecurity Summit.
- CISA Fact Sheet on Cyber Threats to K-12 Remote Learning Education for non-technical educational professionals with contributions from the FBI.